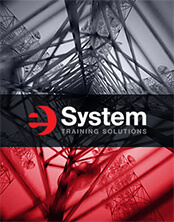 By definition, a Rigger Telecom I is a person who has a basic understanding of the industry regulations and standards with the knowledge through training and experience to recognize the proper rigging equipment for the applicable load.
The topics covered in this course include the proper selection and usage of Knots, Synthetic Rope Material and Design, Wire Rope, Synthetic Slings, Hardware, Blocks, and Rigging Practices.
In this course, the student will learn to recognize acceptable rigging techniques, select the correct rigging equipment for a lift, and complete basic calculations to determine the forces that will be placed on the rigging equipment and structure. Upon successful completion of the course, the student will have the skills and understanding to participate in class I and class II rigging plans per the ANSI ASSP A10.48 standard.